As a tropical country, the weather in Indonesia is known to be quite hot during the day. It's no wonder that Indonesia has many variations of cold drinks that are very delicious when you drink them when the weather is hot.
The history of cold drinks in Indonesia began during the Dutch colonial period. At that time, cold drinks were only enjoyed by a small number of Dutch families in Batavia (Jakarta) and were considered a symbol of wealth. Ice cubes were imported from Boston, USA, in 1846 and became a craze at that time. The import of ice cubes lasted until 1869 until the establishment of an ice cube factory in Batavia after the discovery of the procedure for producing ammonia in Europe. Ammonia itself is used to make ice artificially. After that, ice cube factories were established in various areas and cold drinks became more widespread.
The Indonesian people's penchant for cold drinks can be seen from the various variations that appear in each region. Each drink has its own characteristics that characterize the region. Here are some examples of typical Indonesian cold drinks.
Es Cendol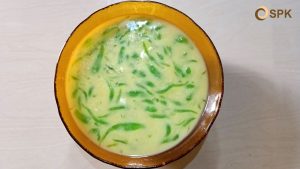 Maybe most of us have often heard the name es cendol. Due to the popularity of this drink, some areas have their own type of cendol ice. It is believed that the word "cendol" comes from the word "jendol" in Sundanese and Javanese which refers to the lumpy sensation you feel when you drink it. The oldest record of "tjendol" is written in the Oost-Indisch kookboek (East Indies recipe book) in 1866. This cendol drink recipe is published under the title Tjendol of Dawet. Cendol is believed to be called by the name Dawet in the Taji inscription in Ponorogo in the 10th century which was rewritten in the Kresnayana script in the 12th century during the Kediri Kingdom. This drink then spread to West Java and Central Java as part of the preaching media during the Demak Sultanate in the 15th century. Then Javanese soldiers brought this drink to Malacca, Malaysia and Singapore under the name Cendol.
Es Cendol is generally made by combining cendol made from rice flour (formerly hunkue flour), grated ice, liquid brown sugar, and coconut milk. Cendol itself is made by processing rice flour which is then put into a special mold and dyed with pandan leaves or suji leaves.
Es Pisang Ijo
Es Pisang Ijo is a typical cold drink from Makassar, South Sulawesi. It is called "pisang ijo" not because it uses bananas that are still green, but because the bananas used are covered with a mixture of rice flour and coconut milk mixed with pandan leaf water so that they are green in color and have a pandan aroma. The wrapped bananas are then served with shaved ice or chunks and added coconut milk sauce, coconut milk rice porridge, and doused with condensed milk and Makassar red syrup. Es Pisang Ijo is usually served with other snacks such as spring rolls and jalangkote.
It is said that the green color in this drink contains its own philosophy for the Bugis people. The green color symbolizes purity and sacredness as well as politeness, grace and good speech. In addition, the green color also gives a cool and peaceful feeling.
Ce Hun Tiau
Ce Hun Tiau is a typical cold drink from Pontianak, West Kalimantan. As the name suggests, this drink has Chinese roots. In the Tio Ciu language, ce comes from the word chiu ce which means sweet potato, hun means flour, and Tiau or Tiaw means an elongated block like noodles. This drink was introduced to the people of Pontianak by migrants from China.
Ce hun Tiau cold drink consists of seven compositions, namely: glutinous rice, bongko, red beans, grass jelly, coconut milk, brown sugar, and the last is ce hun tiau itself. Ce hun tiau is made from processed flour and has a rectangular shape like noodles. This combination of ingredients is served with ice cubes or stored in the refrigerator first. This refreshing drink is one of the nominees for the 2017 Anugrah Pesona Indonesia (API) II in the category of Most Popular Traditional Drinks.
Laksamana Mengamuk (Admiral Berserk)
This cold drink with a scary name is a typical Riau drink. Laksamana Mengamuk is made from kweni mangoes which are cut into squares, which are then put into coconut milk which has been mixed with brown sugar and added ice cubes. The combination of these ingredients produces a delicious and refreshing drink.
This drink was first made in 1994 in Pekanbaru. Named Laksamana Mengamuk based on a local legend which tells of an admiral who went berserk because his wife was taken away by the owner of a kweni mango farm. The admiral's anger made him slash his sword all over the farm, causing the kweni fruits to fall to the ground. After he finished venting his anger, the admiral left. The local people who witnessed the incident were then confused about what to do with the torn fruit. Then a mother had an idea. The fallen kweni fruit was collected and put in coconut milk and brown sugar sauce. The drink was distributed to the village community and it turned out that they liked the drink. That's where the name Laksamana Mengamuk came from.
Some of the drinks above are examples of cold drinks originating from various regions in Indonesia. We can see that some cold drinks in Indonesia use coconut milk as one of the ingredients. You can consider using creamer instead of coconut milk. With a similar taste, creamer is cheaper in terms of price and lasts longer and is easier to prepare. For quality creamer products, you can use creamer products from Santos Premium Creamer.